Weekend Getaways around Delhi have become a big hit, whether it's a check-in at a luxury hotel or a quick escape to the hills. Staycations have become a thing off-late, with most hotels offering weekend all-inclusive offers on stay and dining. While some properties charge the moon for a night's stay, there are some that charge economically. Here are a few that are worth the pennies spent: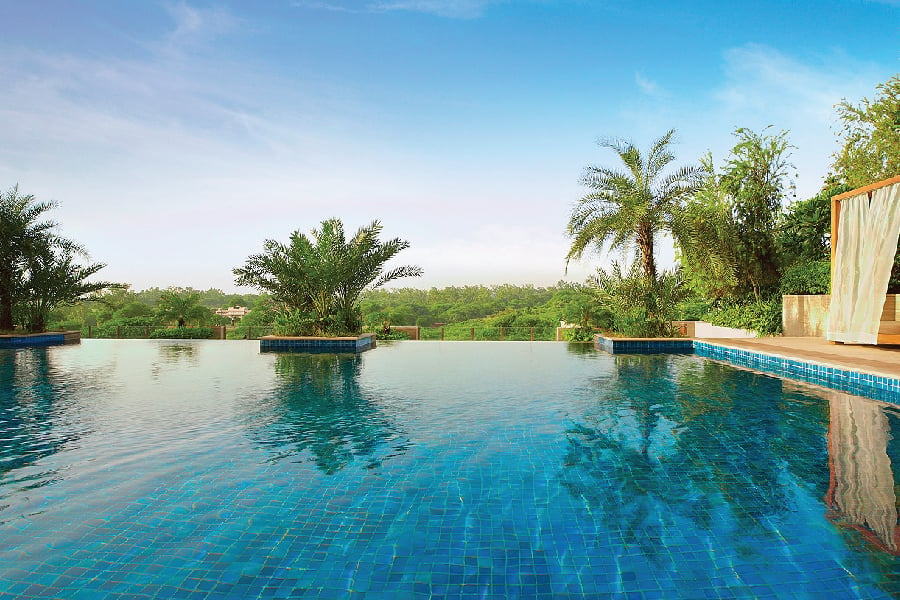 For a hassle-free weekend of spa treatments and lounging by the pool, Vivanta by Surajkund is an affordable hotel belonging to the affordable luxury category. There's little to do around the property, and stepping out at night isn't recommended, making it an experience for those who intend to laze the weekend away. Click here to book.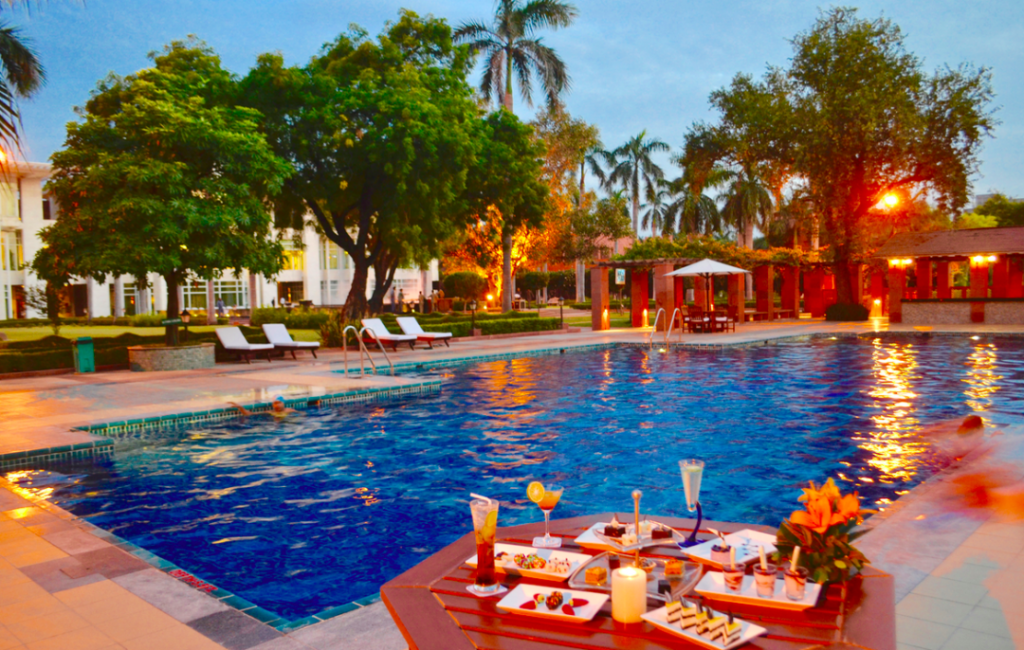 Sometime a road trip is all we need, and Jaypee provides just that. This resort will pleasantly surprise you with their lush interiors and an eager staff. They have a bowling alley and pub in-house, along with various restaurants offering different cuisine. Spread across many acres of fresh green grass, it's a destination in itself, giving you little excuse to step out of the resort at all. Click here to book.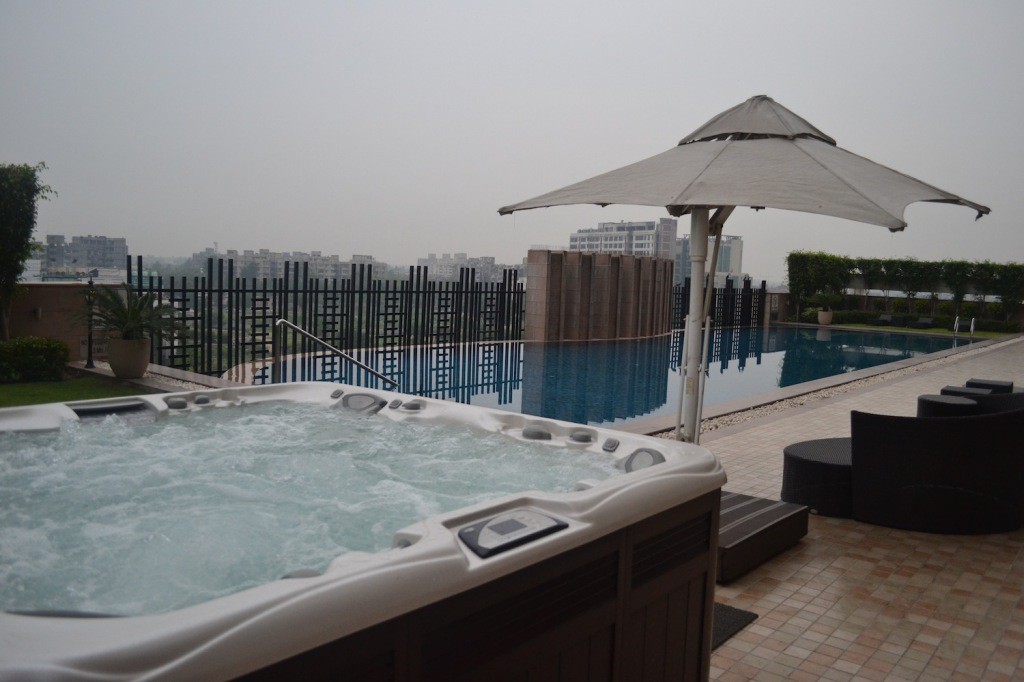 This might just be one of the most economical hotels to unwind over the weekend. Expect a 4 star experience with a pub, pool, gym and jacuzzi. They usually attract business travellers which makes it a silent, no-noise hotel with spacious rooms. Click here to book.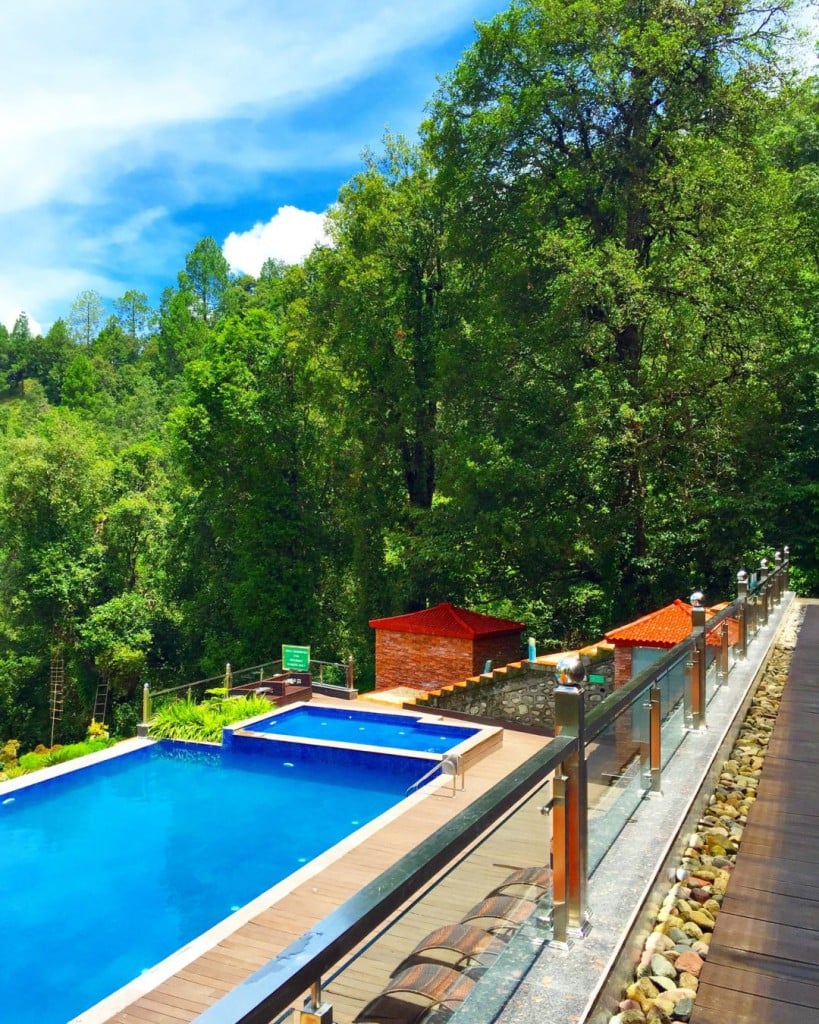 Long weekends have us flocking to Nainital, and this particular resort is a tiny piece of solace just a little away from the hustle bustle of a crowded hill station. An hour's drive from Nainital, the hotel has a pool, gaming zone with Foozball and Table Tennis among others, and an adventure zone with zip lining and rope bridge. Evenings are spent by the bonfire and mornings are welcomed with the sight of the sun rising over a valley, visible from the room. Click here to book.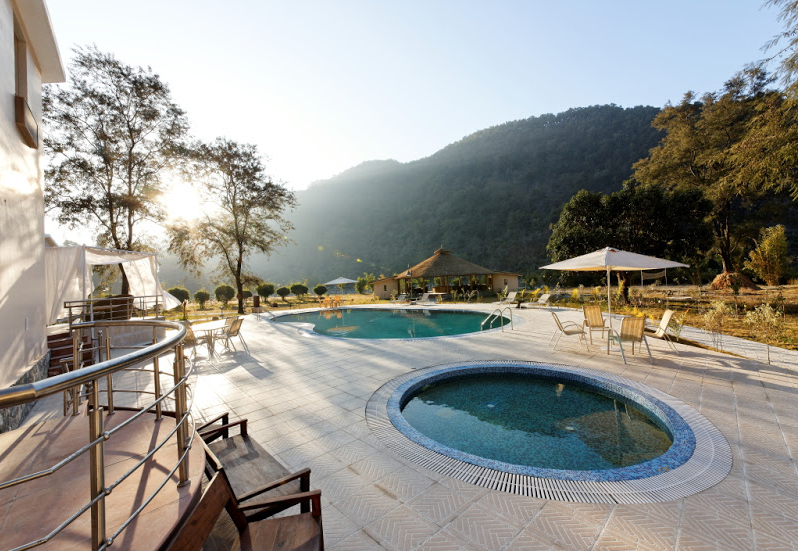 This is a resort in the middle of a valley beside an easily accessible river. Spend an afternoon splashing about on the banks of the river or take a dip in the pool- this resort comes highly recommended, with luxurious rooms and washrooms that are both spacious and modern. Click here to book.
So, hurry and pack your bags for a memorable experience at any of these destinations or explore more places to stay in and around Delhi.
Comments
comments